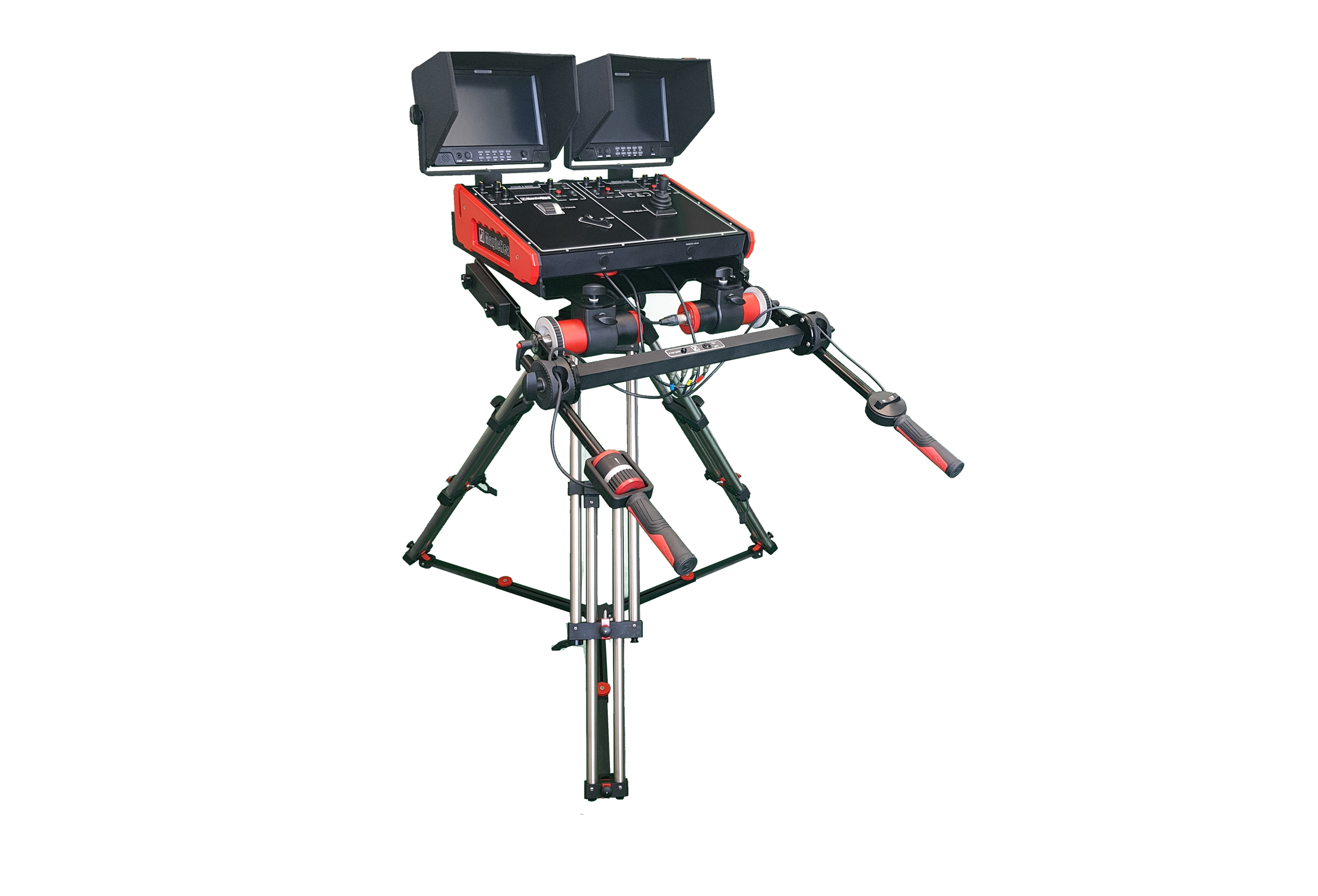 PanBar Extension
Adapted for Magic Head

Possibility to connect handles/arms with Focus and Zoom controls for the Magic Head with the Pan Bar system. The kit allows you to control the movement of the head in the Pan and Tilt axes and control the Focus and Zoom functions with the handle.
There is a double version, 2in1 set in which you can submit both the Pan Bar Extension version and the additionally a set of Hand Wheels cranks.
The parameters for all available functions are set on the standard desktop of the Magic Head.
The composition of the set:
1. PanBar main holder
2. Handles with Focus and Zoom manipulators
3. Base for the desktop with a Pan block and handles
4. Intermediate amplifier
5. Tacho modules
6. F/Z cable
7. Counterweights
8. Tripod MR-01
9. Transport box
Visual images (monitors are not included)
Visual images (monitors are not included)