The all-new MovieBird MB12 "MiniBird" is a lightweight and agile two section telescopic camera crane. It's small size and robust construction make it a versatile crane capable of being mounted on a number of platforms including the all new MovieBird scissor dolly, a heavy duty camera dolly, an electric camera car etc.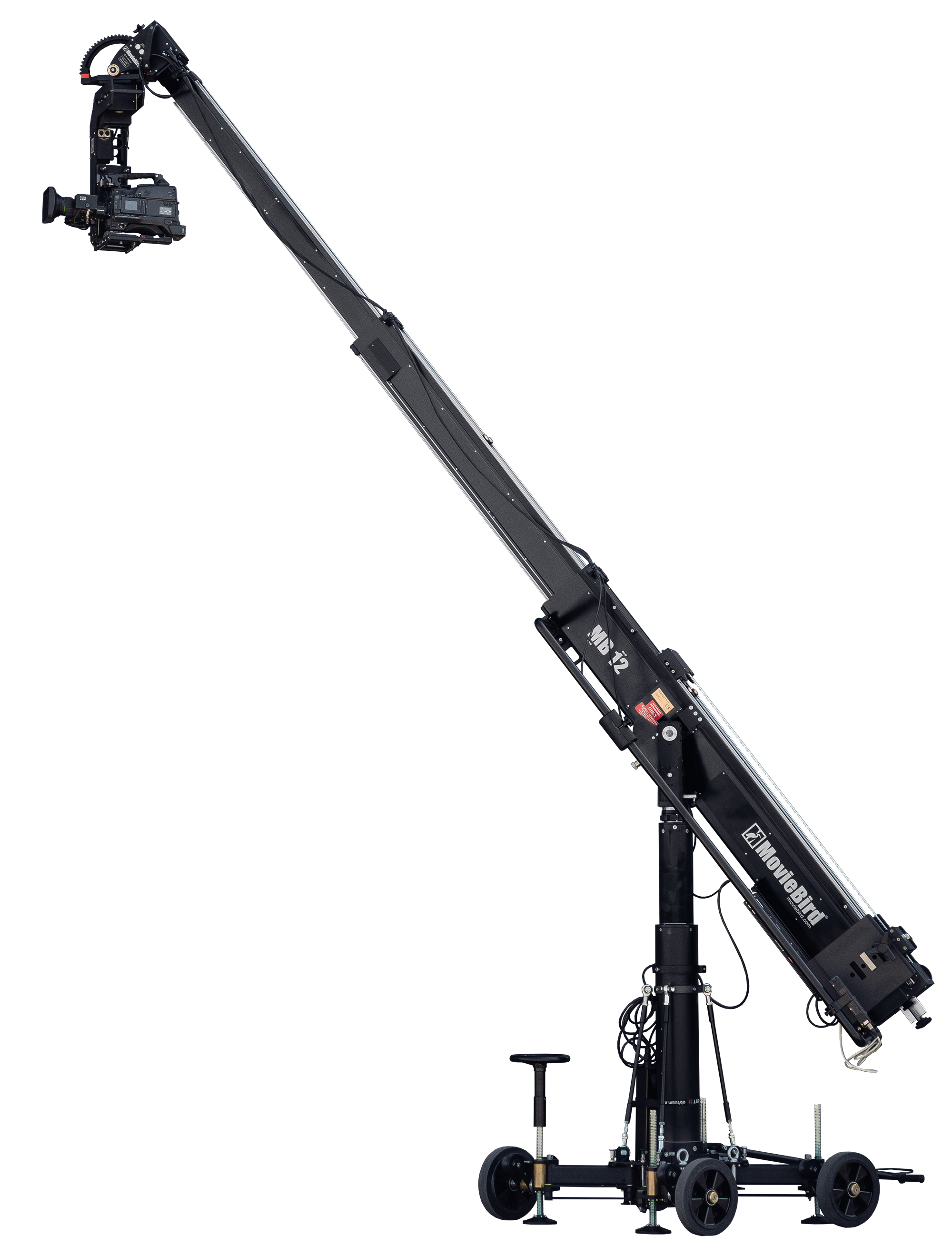 The crane features novel triangular cross section with an innovative three-point guide rail system which, together with extruded aluminum sections make it a highly stable and robust platform capable of withstanding stresses and shocks while moving on a vehicle.
The MiniBird also features a new levelling head with over-slung and under-slung capability, buttons for adjustable level offset and optional Gyroscopic Levelling Add-on [GLA]. The optional all-new MovieBird scissor dolly with folding arms allows to change the width for different track systems. In its most compact configuration it allows to move the crane through small office doors (0,8m).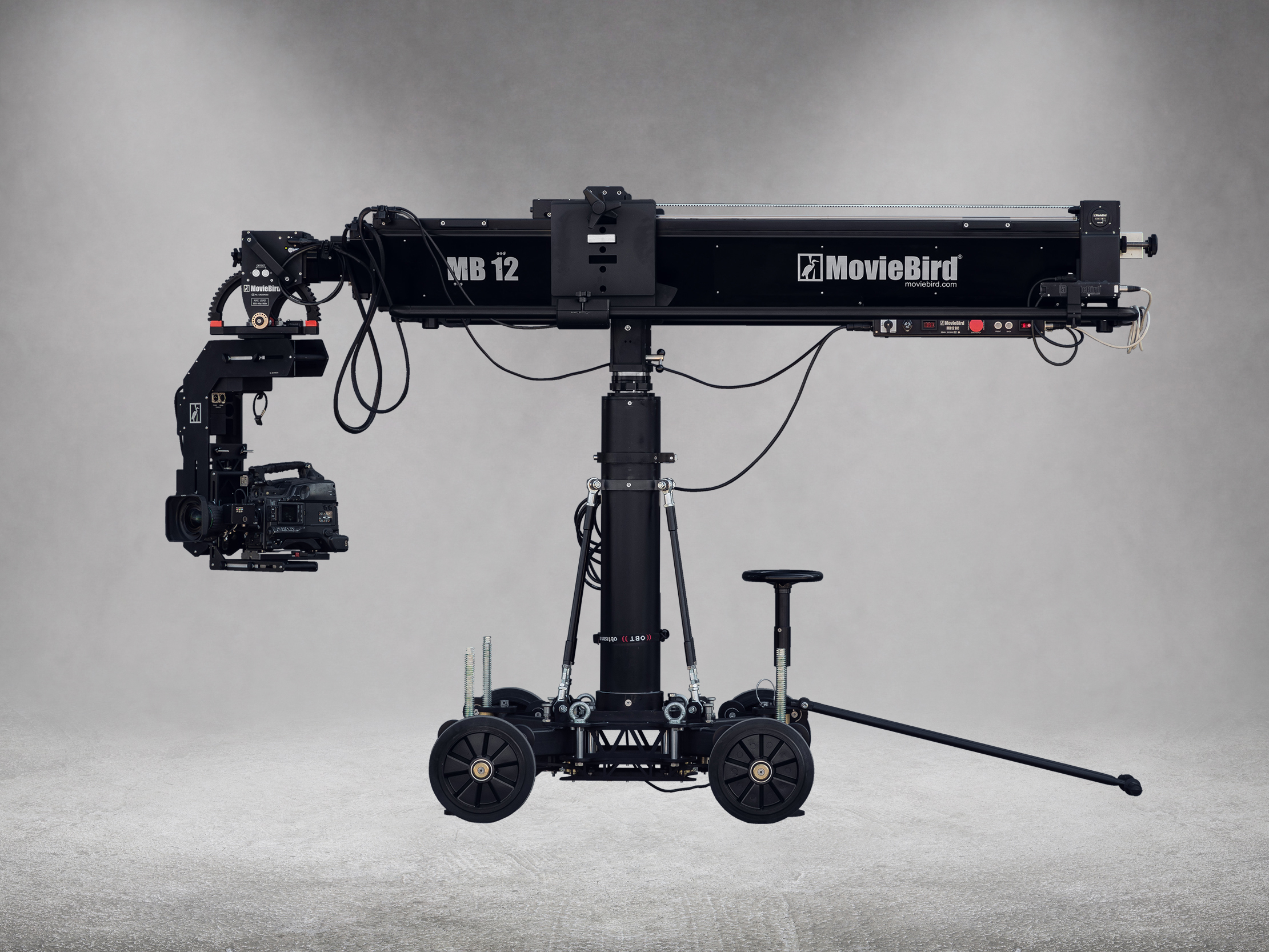 Moviebird 12 Technical Specifications
| | | |
| --- | --- | --- |
| Max. nose load | 60 kg | 132 lbs |
| Max. extension speed | 1.62 m/s | 5.3 ft/s |
| Max. reach | 3.66 m | 12,0 ft |
| Telescopic range | 2,60 m | 8.5 ft |
| Overall length | 2.45 m | 8,0 ft |
| Min. arm weight | 90 kg | 200 lbs |
| Fully loaded arm weight | 400 kg | 880 lbs |
| Base weight | 150 kg | 330 lbs |
| One counterweight | 11.3 kg | 24.8 lbs |
| Counterweights | 250 kg | 550 lbs |
| Crane weight incl. counterweight | 550 kg | 1210 lbs |